The most value-packed staging service you will find. period.
here's how it works:
Before we meet, we pull comps and evaluate the competition, so we know what your house needs to stand out. We talk to the realtor to hear their concerns.

At your home, we take pictures and measurements. Then we go away and design your "new" home. Each room in your home is custom designed to create an aspirational lifestyle that attracts buyers. We buy or commission art, furniture, and anything else we might need. A few things we take into consideration while designing: buyer demographics, current trends, correcting issues that could hold your house back.

We recommend any painting (including paint colors), repairs, or upgrades your home might need. We source new lighting for your ceiling lights (if needed).

We instruct you as to what to pack up and store, and how to organize your closets, kitchens, bathrooms, outdoors spaces, basements, storage areas, and garages.

We bring in and place all your new furniture and decor (this is the fun part!)..

We give you a checklist of things to do before each showing.
Choose to do your whole house, or just the downstairs and master.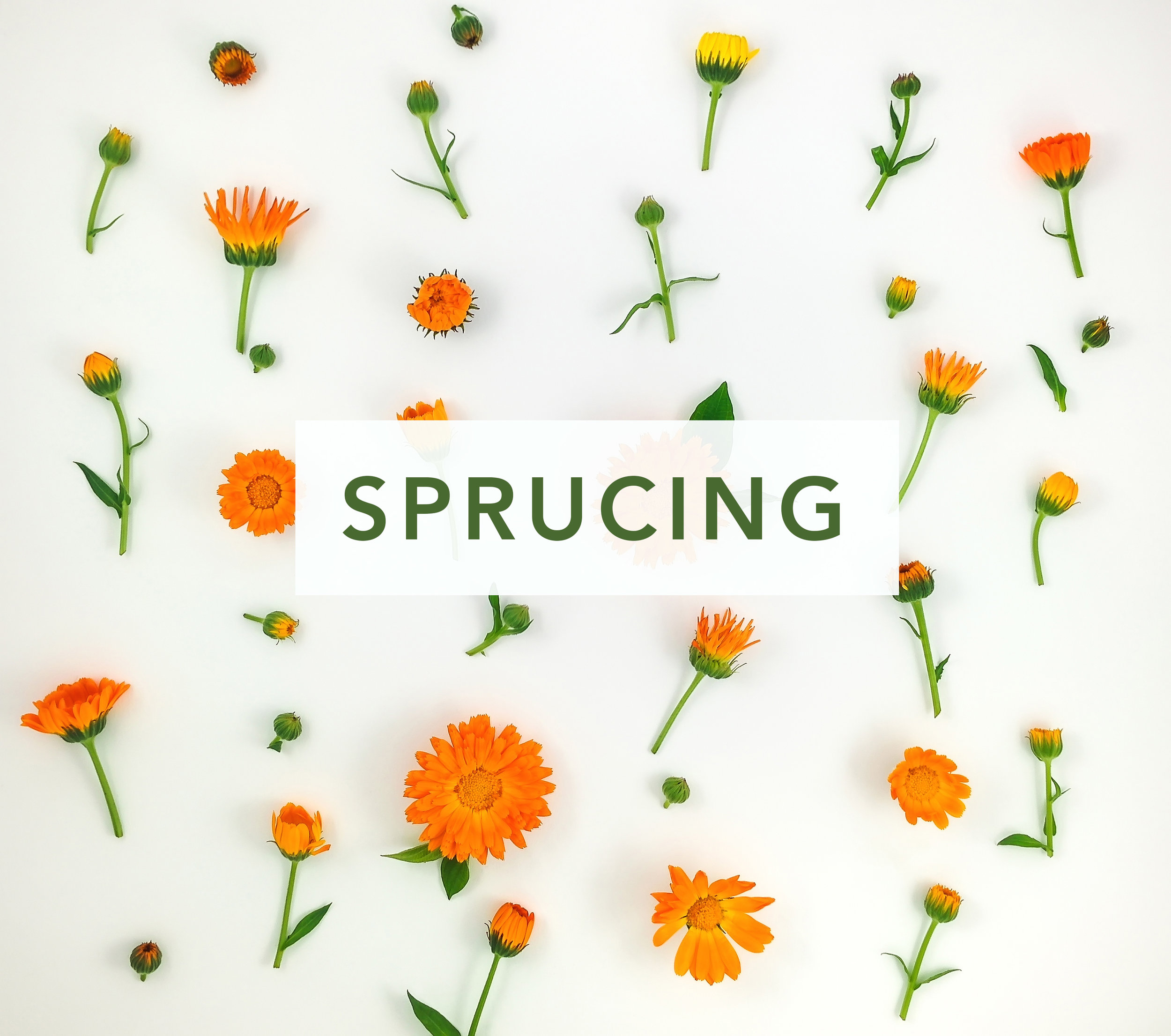 STAGING "LITE".
SMALL CHANGES,
BIG
EFFECTs.
Here's how it works
Sprucing begins with a consultation, where we discuss everything your home needs to be market ready. We go room by room together, and discuss all suggestions. There isn't an area of your home we ignore: closets, garage, exterior, yard, basement. When we leave, you have a comprehensive to-do list. Once you're done with the list and the home is ready to go live, we come back and bring accessories/art/soft goods to freshen everything up. This service is one of a kind, and has tremendous impact.
Your competition is doing this. You should too.